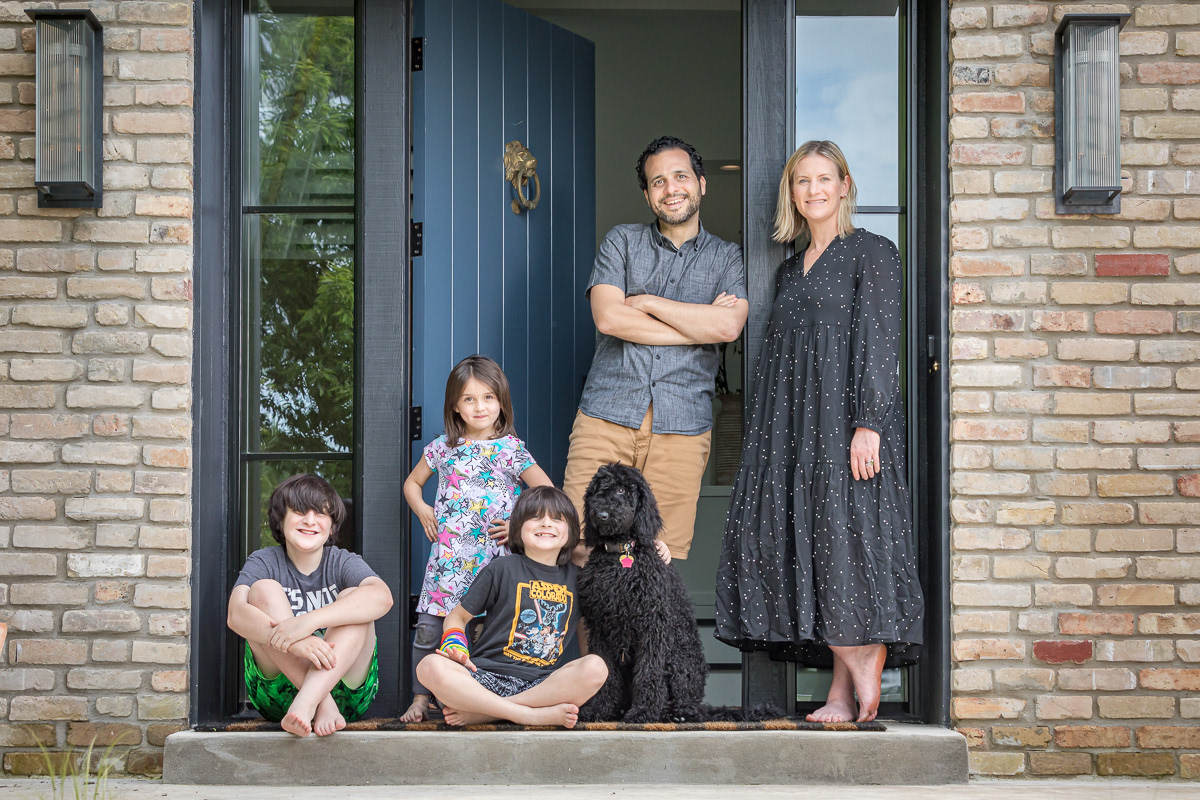 This unprecedented time of limited movement and social distance might be the perfect time to capture a family portrait. It's pretty easy to round everybody up. They're already home and schedules are not nearly as busy as they normally would be…

Why not take 20 minutes and create a memory of this unusual time in our lives?
By using a telephoto lens, I can stand at the curb to maintain what is well beyond a safe social distance. I'll take several images, edit and email you the files. Socially. Distanced. Portraiture.
My initial idea was for this to be a casual sitting. Wear what you wear when you WFH or dress up in your best pajamas. Have fun and get creative or pose for a more traditional family photo... whatever you want to do to remember this time. You could check " Christmas card photo" off your list early!
I've had the great opportunity to collaborate with Precision Camera, our locally-owned and operated camera store and photo lab on this project. If you want any prints from this session, Precision Camera is offering a 25% discount on prints from wallet-size up to 12 x 18. You can order the prints on-line and pick them up curb-side when they are ready.
Here's how it works:  I'll come to your house and get set up. I'll text you from the street when I'm ready and you'll come out and we make some pictures! The session is usually only about 20 minutes. I will deliver to you 5 professionally edited and retouched images via a DropBox. They are yours. Print them, post them, share them. 
The price is $100 ($50 deposit at time of booking). I use Canon professional bodies and lenses. After retouching and editing, about 3-5 days, I email you a link for you to download your images. 
I am looking forward to creating some images and having a little socially-distanced fun with you and your family.
Kyle Gage
(512) 426.8478